co-op program
Mylan Group, in collaboration with TraVinh University.
Mylan Group, in collaboration with TraVinh University, launched the Cooperative Education Program in 2007. The Cooperative Education Program supplements students' academic curriculum with practical training in Applied Chemistry, Optoelectronics, Mechanical Engineering, and Automation. The program consists of a 4-month paid internship at Mylan Group, during which the participants, known as "Co-op Students", learn about industry standards and procedures, real world applications, research and development, and production techniques through hands-on practice in the labs and production facilities. Throughout their time at Mylan Group, the Co-op Students are guided and mentored by the company's experienced chemists and engineers. Select Co-op Students also receive an all-expense-paid trip to Montreal, Quebec, Canada to train at American Dye Source, Inc. and gain a more international perspective.
Additionally, throughout the course of the program, industry experts give workshops and presentations on the latest advancements in the Co-op Students' fields of study. Co-op Students complete the program with the expertise, professionalism and confidence to be successful in their prospective careers.
Since 2007, 243 students have participated in the Cooperative Education Program. Of those who have graduated, 82 percent became employees at Mylan Group.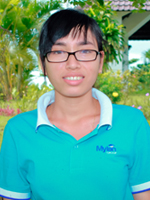 Before joining the Cooperative Education Program, I had never been in a place as modern and beautiful as Mylan Group. I am very lucky to be here and have a chance to work with the high tech equipment that I only saw in pictures in class. I've practiced methods to synthesize and analyze chemical compounds, which I find very interesting. The engineers at Mylan teach me how to work efficiently and professionally.
They also teach me many soft skills that I can apply to my life. Also, the salary from the Co-op Program helps me to pay for school and improve my life.
From the Co-op Program, I've opened my mind to learning more about chemistry and the world. It gives an opportunity to students to learn and practice how to be professional in their work. I hope the program will continue to grow and provide opportunities to more students.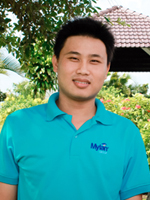 I really like the Co-op program because it is very useful and practical for students. This program combines classroom-based education with practical work experience at an enterprise. Through this program, we have an opportunity to apply our knowledge on a real job under the enthusiastic instruction of experienced mentors at Mylan Group.
We work together, expressing opinions, sharing and discussing to solve problems as a chemist or an engineer. In addition, I get paid a salary that helps me improve my life. Besides that, we also learn and enhance many soft skills and employability skills, such as communication, problem solving, as well as awareness of community and social problems. All of them are valuable assets necessary to be successful in our careers.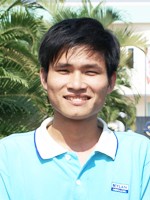 "The Co-op program fills the knowledge gap between studying the theoretical aspects of Chemistry in university and working in the industry. By joining the program, we have an opportunity to practise at MLG and understand chemistry in action. My friends and I work closely with experienced mentors, so it is easy to communicate with them and learn how to start our own successful careers as chemists and engineers. Besides that, we also gain knowledge of the latest in the worlds of optoelectronics and computer-to-plate printing, among others.
In the summer of 2010, I made an exciting trip to Canada to learn more about chemistry and practise at ADS, Inc. However, I not only learned about chemistry; I also learned about the way of life in Canada. There, I had a chance to communicate in English with the best chemists at ADS, Inc., who are both friendly and skilled.
Now, back in my home country, I especiallyappreciate the environment at MLG where there are more trees. Everywhere around beautiful MLG, you see the slogan 'Formulating a Greener World'. It's wonderful." – Sang Nguyen, Class of 2011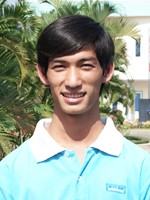 "I really like the Co-op program because it is very useful and practical. I receive hands-on work in the field that I'm studying, Chemistry, and also get to review and add to what I learned in university. In addition, I get paid a salary that helps me improve my life.
In 2010, I received a scholarship to train for three months at American Dye Source, Inc. in Canada. I had the opportunity to work with chemists who had master's and doctorate degrees and learned a lot from their experience. I also learned many life skills and ideas from people living in a developed country and improved my English." – Xinh Tran, Class of 2011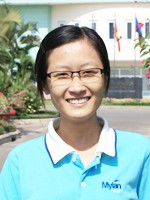 "Having been part of the Co-op Program for over three months, I think that it is very useful for both students and Mylan Group. The students have a chance to practise what they have learned in school and acquaint themselves with a real working environment in the company, while being paid a salary. Through the program, Mylan Group trains a workforce with basic knowledge about the company and their work.
My favourite part of the program is having a chance to participate directly in Mylan Group's manufacturing process. I have gained practical experience from my time there."