Dr. Nguyen Thanh My, Canadian overseas Vietnamese, is famous in the startup world for his innovative projects, applying high technology such as smart fertilizers, 3D printers, technology shrimp farming, agricultural monitoring machines … He is also known as a businessman who wears shorts, sport pants, and a T-shirt to the company.

Mr. Nguyen Thanh My is a world-famous scientist with more than 60 patents for photoelectronic chemical materials, of which the best is the thermal CTP offset, which has made an important contribution to the profit of the house manufacturing and printing industry worldwide.
Having a successful career in the US and Canada, in 2004, Dr. Nguyen Thanh My returned to Vietnam, building a company in a poor land in Chau Thanh district (Tra Vinh). Friends all said that Mr. My was "crazy", while Tra Vinh relatives called him "a Viet Kieu who fell into a well".
Overcoming many difficulties in human resources, poor infrastructure, now the overseas Vietnamese has successfully fallen. Outstanding in the current Tra Vinh land is the "green" My Lan factory founded by Dr. Nguyen Thanh My. Calling it "green" plant because covered trees are no different from a garden. In that factory, workers can enjoy delicious meals in the kitchen like in the hotel.
Mr. My has fulfilled the dream that he said in 1982, while working as a 27-year-old waiter and kitchen assistant at a restaurant in Canada: "One day I go home, build a factory, help people in the village has a better job and a better life ".
And he retains his simplicity.
Hi, how's your day going?
I got up at 2:30, started working until 5 o'clock and did physical therapy to treat degenerative cervical vertebrae. At 6 o'clock, I started playing tennis and eight hours at work.
8 pm, I started to go to bed.
Many comments, Dr. Thanh My has a calm but very youthful manner. What secret to him forever young?
I am fortunate to work with young people. My Lan's staff has an average age of 27. I work with young people every day so I'm younger (laughs).
When the ideas in my mind come true, into the products that are close to the farmer, applied in the life and used effectively by the farmers, it makes me very happy.
I feel that what I do makes sense, so I'm happy, happy and young forever.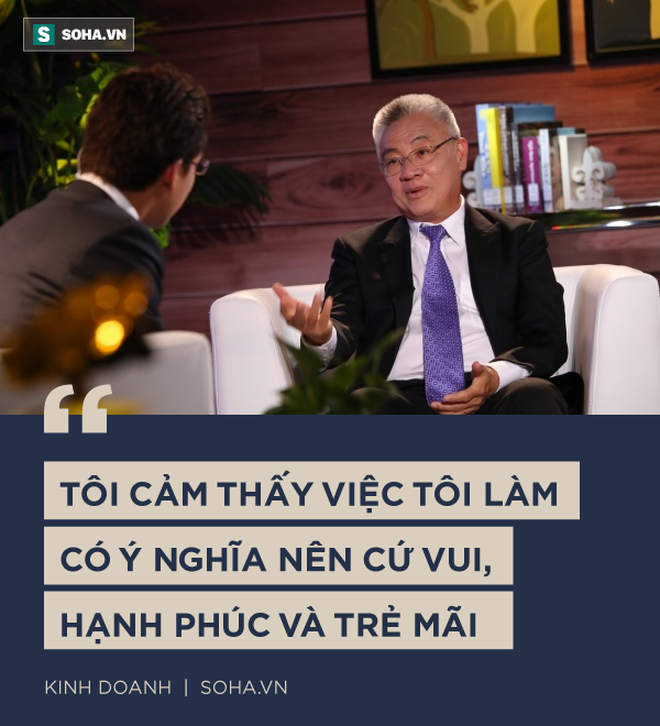 Ông Việt kiều té giếng: 2 tuần trước khi chết, tôi sẽ nghỉ hưu – Ảnh 1.
It is known that he came to the company in comfortable clothes, sometimes in shorts, sometimes in a T-shirt, sport pants …. Do you still keep that style now?
I am the same now (still shorts or shorts, a company T-shirt). Every day the staff sees me wearing it seriously is that day there are guests.
Every day, I still wear comfortably to go to the company because I find it handy and enjoy what I do. Employees must wear uniforms.
Why do you wear shorts or sports pants, a T-shirt and the staff can't?
Sometimes I go to the field, to the garden, sometimes to the shrimp shop, so I have to dress comfortably. With my sportswear or shorts, I can just leave the company without changing clothes. With comfortable clothes, I can carry out my daily work.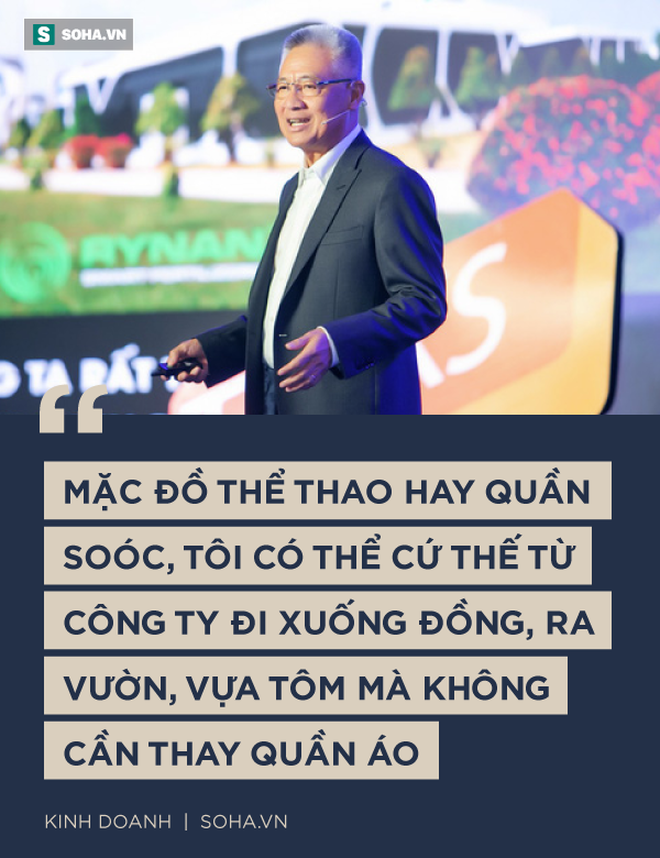 He started a lot of businesses from smart fertilizers, 3D printers, smart shrimp farming …. So when will you retire?
I have no retirement plan yet. My wife asked when I would retire, I replied that it was 2 weeks before I died. At that time, when I was sick, I couldn't help but lie still. And now, just do it.